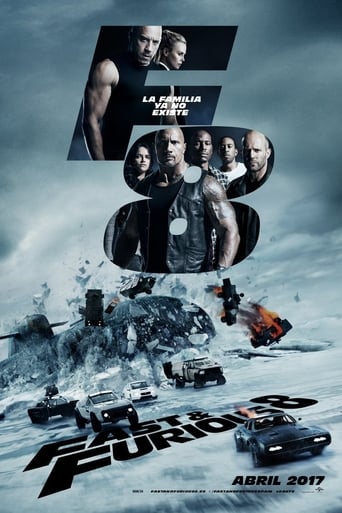 Título Original: The Fate of the Furious
Director: F. Gary Gray
Protagonistas:Vin DieselDwayne JohnsonJason StathamKurt RussellMichelle RodriguezCharlize TheronScott EastwoodNathalie Emmanuel
Género: Aventura, Acción, Crimen, Suspense
País: US

Año: 2017
Duración: 136 min.



La carrera ha comenzado. Dom Toretto y su equipo volverán en esta ocasión con más ganas de guerra que nunca. No faltarán los excesos de velocidad y la adrenalina a raudales para un filme del que se espera que sea la entrega con más acción de esta saga callejera por excelencia.